There is nothing quite like the gratitude of an elderly cataract patient who can finally see his grandchildren, or the joy of a relieved mother cradling her new-born baby..
What is the Building Futures Appeal?
The Hashim Welfare Hospital (HWH) was part of a dream to help people in rural areas access quality healthcare. In 2003, as the first patients walked through the doors, the dream finally felt like a reality.
In recent years, as more people access our services, the Hospital has reached beyond its capacity with patients and families waiting outside during busy periods. To meet these new challenges, and prepare for the future, we now need to extend the current buildings.To expand our services and to help ever increasing numbers of patients and families, we need to raise at least £500,000 in the next five years.
Download the Building Futures Appeal Booklet >>
What is the proposed plan?
The plan is in four sections and includes;
Maternity and ENT
Surgical, medical and dialysis
Theatre and a surgery
Offices and auditorium
How much will it cost?
The estimated cost of the project is £500,000. Each Section will cost approximately £125,000. To avoid disruption and continue to provide the best possible care for our patients and families, we intend to complete each section in stages as funds allow.
How can I help?
Help support our vital work and start building healthy futures today.
JustGiving
Thousands of charities in the UK use JustGiving. It Is a simple and secure way to donate to the Building Futures Appeal. Start helping to build healthy futures today.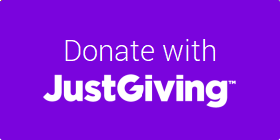 Donate by bank transfer:
NatWest Bank, 1 High Street, Woking, GU21 6BG
Reference: hwh-bfa
Account: 16167570
Sort code: 60-24-20
Donate by post
Send cheques (payable to Hashim Welfare Hospital Appeal) to:
Building Futures Appeal, HWHA, 103 Walton Rd, Woking, Surrey GU21 5DW
Monthly standing order
Please contact 07519 509 790 and we can help you set up a regular standing order.